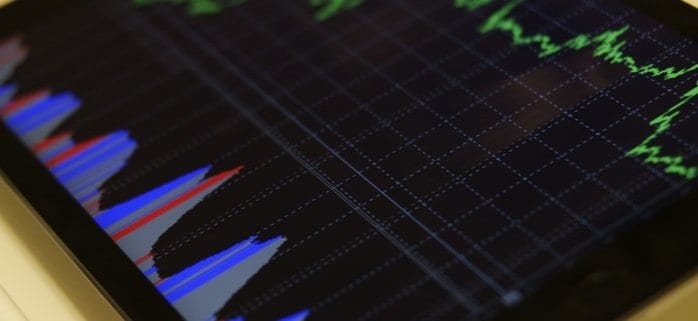 How Predictive Analytics is Disrupting CRE
The State of Data
90% of the data in the world today has been created within just the past two years, and we continue to generate 2.5 quintillion bytes of data each day. Even more mind-boggling, by 2025, we will be creating 10x that amount of data. All of this data is transforming the world in which we live, work, and play.
In the commercial real estate industry, every activity involves data – spreadsheets with hundreds and even thousands of lines of information. But with the increased volume and velocity of data, CRE firms are challenged to make sense of it all, especially since it tends to be scattered or siloed across the firm. After all, data is meaningless if you aren't able to capture it and transform it into actionable insights.
So what if you could make that data more actionable in real time? Commercial real estate is and always will be about building relationships with investors and buying and selling properties, but what if you could make those activities more efficient? What if you could add more value for investors and, down the line, boost revenue and maximize value?
Enter Predictive Analytics.
What is Predictive Analytics?
SAS defines "Predictive Analytics" as "the use of data, statistical algorithms, and machine learning techniques to identify the likelihood of future outcomes based on historical data". This technology enables businesses to harness their data and use it to drive speed, efficiency, and effectiveness. In the commercial real estate space, it can change the way that investors and sponsors make investments and do business. Unsurprisingly, the CRE industry lags behind most other industries with regards to adoption of data and analytics. But by partnering with the right technology solutions, CRE firms can use predictive analytics to generate actionable insights and competitive advantages in the marketplace and to make more data-driven decisions.
Why Predictive Analytics?
A recent study found that 2/3 of CRE executives reported a gain in competitive advantage attributable to data and analytics. But it is difficult, if not impossible, to be data-driven without having the proper technology in place to collect, process, and interpret the data. The right solution combines predictive and automated capabilities to permit data-driven efficiencies, offering investors valuable insights into the performance of their assets and the info needed to make informed decisions about optimizing the portfolio.
Watch our free webinar in partnership with Xcalar – a Silicon Valley-based Big Data analytics company – to learn more about the impact Predictive Analytics will have on the CRE industry and what it means for investors and sponsors.
We will discuss:
The need for Predictive Analytics in corporate real estate
What types of insights Predictive Analytics can provide
How CRE firms can leverage Predictive Analytics to drive efficiency, value, and informed decision-making
How CRE firms can meet investor demand for transparency and access to information
How we expect Predictive Analytics to continue evolving in the world of CRE
Check out our On-Demand Webinar on How Predictive Analytics is Disrupting CRE!
https://resources.investormanagementservices.com/wp-content/uploads/2018/03/pexels-photo-186461.jpeg
400
698
Shelley Cernel
https://resources.investormanagementservices.com/wp-content/uploads/2019/12/logo-300x85.png
Shelley Cernel
2018-03-20 13:56:04
2020-04-27 18:28:37
How Predictive Analytics is Disrupting CRE